Bob & Linda Brown
Meet Bob & Linda Brown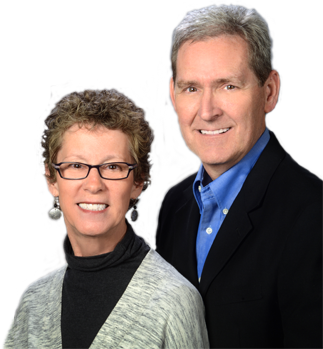 We'll Treat You Like Family!
We are both full time Real Estate Professionals specializing in Residential Properties in the Greater Greenville Area. We take great pride in the Upstate of South Carolina and will strive to help you find your place here to call home.
LINDA: Linda is a person that is dedicated to honesty and integrity in all facets of her life. You can rely upon her to be a trusted advisor that offers you the confidence and peace of mind that comes with knowing you have chosen an agent that will constantly strive to deliver the highest integrity to the transaction. "I am committed to listening to you and understanding your needs and expectations, and I will strive to turn those expectations into a dream come true that all can be proud of." Call me today to see how I can help you realize your dreams.
BOB: Bob has many years of experience in the corporate world working in transactions involving mergers and acquisitions. "From those years of experience, I acquired skills in analysis, the valuation of properties and contract negotiations. I love to sit down with both Sellers and Buyers to help them determine the right pricing structure in a transaction." Just like Linda, he is a great listener with the ability to understand your wishes and convert them into the property that will meet your needs.

Professional Affiliations
Both are:
Members in Good Standing National Association of Realtors
Members in Good Standing South Carolina Association of Realtors
Members in Good Standing Greater Greenville Association of Realtors
Members in Good Standing Multiple Listing Service of Greater Greenville, Inc.
Graduates of Kansas State University
Graduates of The Wyatt School of Real Estate

Whether Buying or Selling a home, together we will provide you with Quality Service, Honestly, with Integrity.

Contact one of us today to see how we can help you realize your real estate dreams.

Bob & Linda Brown, REALTORS®
...where WE'LL TREAT YOU LIKE FAMILY!!
How can I help? Contact me.